Anne reveled in the world of color about her.
"Oh, Marilla," she exclaimed one Saturday morning, coming dancing in with her arms full of gorgeous boughs, "I'm so glad I live in a world where there are Octobers. It would be terrible if we just skipped from September to November, wouldn't it? Look at these maple branches. Don't they give you a thrill—several thrills? I'm going to decorate my room with them."
"Messy things," said Marilla, whose aesthetic sense was not noticeably developed. "You clutter up your room entirely too much with out-of-doors stuff, Anne. Bedrooms were made to sleep in."
"Oh, and dream in too, Marilla. And you know one can dream so much better in a room where there are pretty things. I'm going to put these boughs in the old blue jug and set them on my table."
"Mind you don't drop leaves all over the stairs then…"
– L.M. Montgomery, Anne of Green Gables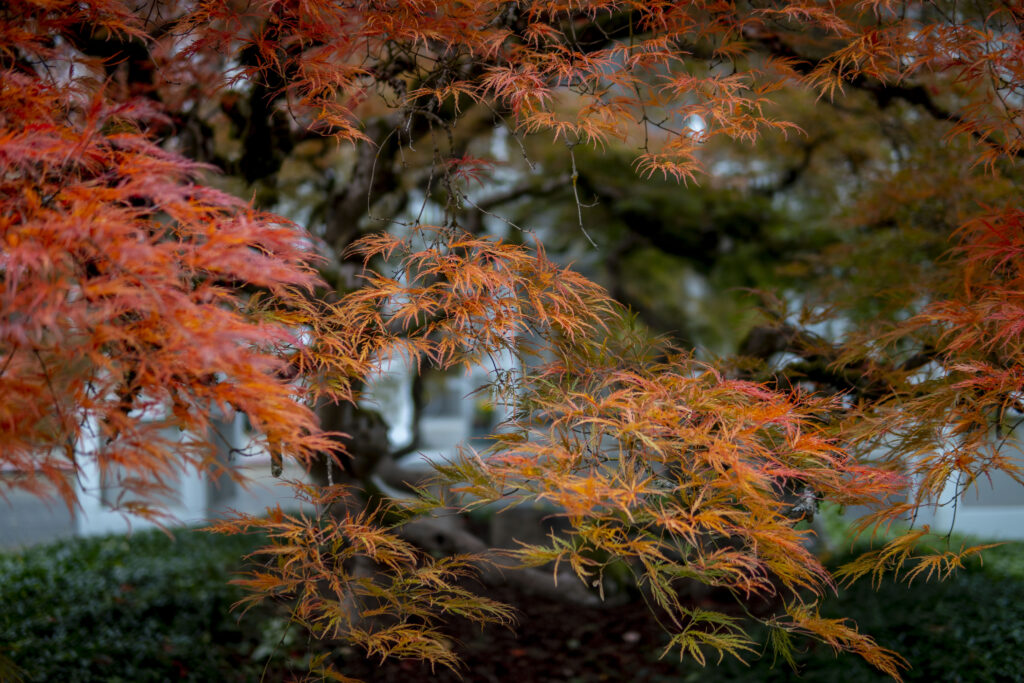 Anne of Green Gables is a favorite in my family, and I will confess to having taken advantage of the 4th floor paperback library to read the entire series twice while working the night shift here years ago. The conversation above is just about the perfect balance of what we deal with at Homewoods each October. The "world of color" around us does indeed give me "several thrills," yet at the end of each day we have such a thick carpet of fir needles and maple leaves in all of the entryways and stairwells that I'm left to wonder how there could be any left on the trees.
Still, even with the mess, the wet weather, and the darker, cooler days, October has a beauty that is captivating, and I agree that skipping from September to November would be a terrible thing. October reminds my body that it needs rest, and reminds my soul that there is nourishment in spending time in good books, connecting with others, or just watching the river from the comfort and solitude of an armchair at the end of a hallway. October's sunny days are also a treasure, with the same energy of summertime tempered with crisp, clean air, moderate temperatures, and early sunsets. Whichever way you spend your October, I hope you do so with the same rapture and inhibition as Anne in the quotation above. We'll deal with the "leaves all over the stairs…" as they come.