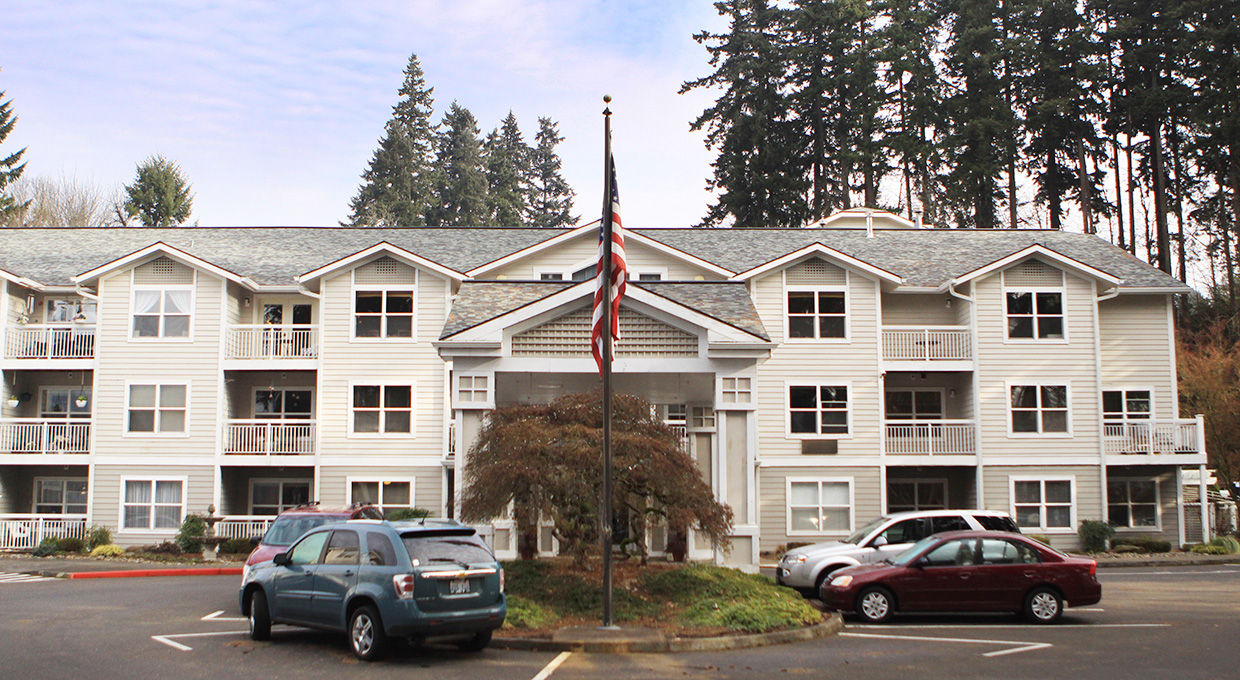 The Historic Braunagh Estate once stood on the Homewoods grounds and was a retreat center. Designed originally for retired ministers, Homewoods was conceived to be a vital centerpiece of the Milwaukie, Jennings Lodge community. Beyond the river view grounds and gardens, the community is located minutes from over 100 wetlands and parks, Bob's Red Mill, Dave's Killer Bread, farmers markets, fabulous restaurants and local shopping. Rex Putnam High School is less than a mile from Homewoods on the Willamette as are movie theaters, churches of many denominations, and fitness clubs.
Clackamas County
Clackamas County is Oregon's third-most populated county containing 14 cities and several hamlets within a vast landmass of over 1,879 square miles. The county is home to more than 375,900 residents, reflecting urban, suburban and rural lifestyles. Clackamas County includes two national forests: Mount Hood National Forest and Willamette National Forest.
Milwaukie, Oregon
For decades, Homewoods on the Willamette, a nonprofit organization, has provided active, independent rental apartment living for individuals ages 62 and over. It was the dream and vision of a local church congregation to provide affordable retirement housing in the area, which is home to their retreat center and conference grounds.
Reflecting Milwaukie's small town values, our community is comfortable, active, flexible, and safe. Amenities include transportation services for events, shopping, medical appointments, and special events for the whole family. Located on the Willamette River in Milwaukie, we are somewhat of a "hidden gem".
Community Attractions
Bike Milwaukie
Bob's Red Mill
Community Bike Rides
Christmas Ships and Winter Solstice Bonfire
Dave's Killer Bread
First Friday, Art A La Carte
Jennings Lodge Retreat Center
Ledding Library
Milwaukie Poetry Series
Milwaukie Sunday Farmers' Market
Portland Aquarium