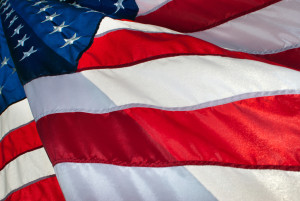 This month we are looking forward to lots of celebrating. A big cause for celebration is the completion of our siding replacement project!  Remodeling is never easy, but having a good general contractor has definitely made things go as smoothly as we could hope. Thanks to all of our Homewoods residents for their patience as we accomplished this big goal. Our beautiful building has been updated and weather-proofed for years to come.
Another cause for celebration is the return of Annie! Annie Gehrke, is returning to Homewoods on the Willamette as our full-time life-enrichment coordinator. She has been terribly missed by those who remember her previous tenure with us. We always listen for passion when hiring, knowing that it is something an employee brings with them that cannot be trained or taught. Annie has passion for her work and for Homewoods. Those who know her are clapping with glee at the news of her return. Those who don't know her are in for a treat. Please, introduce yourselves and tell her what your passions are. We are in store for a fun and eventful summer and a great year.
Many thanks to Joyce, Robin, and Karen who have kept us rocking and rolling –and organized(!) as we have been without a life enrichment coordinator. Many of the staff have stepped up to cover noticeable and not-so-noticeable activities functions in the absence of a coordinator for weeks, months, and in some cases years. We have a great team.
Finally, we have two big events coming up in June. On June 13th, we will celebrate Father's Day Homewoods style with barbecued burgers and hot dogs and music from the Oregon Old Time Fiddlers. We love to celebrate all of the great dads who live here at Homewoods. I hope that you will make reservations to attend if you are able. The other big event is our Annual Patriotic Picnic and Barbecue, to be held on June 27th. This is our mid-year lalapalooza. We pull out all of the stops for this celebration of our independence as Americans with barbecued ribs and chicken served outdoors by the river. This year James Clem and Ken West will perform American roots music with a variety of stringed instruments. We are in for a treat and we are living well. Let's celebrate!